Dr. Jim Claussen – Author and Public Speaker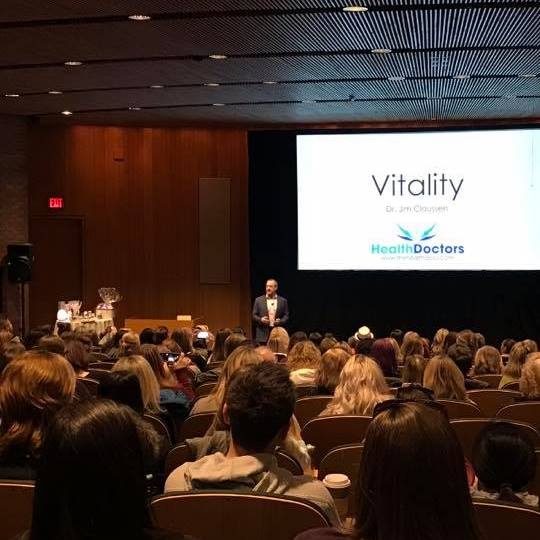 Dr. Jim Claussen is a passionate and powerful presenter on a variety of health-related topics. He specializes in empowering people to take charge of their own health through education and practical advice. For more information about bringing Dr. Jim in to speak to your group, please contact annette@thehealthdocs.com.
Here are some of the topics Dr. Jim covers in his talks.
7 Essentials for Life
Based on his bestselling book 7 Essentials for Life: Simple Lifestyle Hacks for Optimal Health & Vitality, Dr. Jim addresses the seven fundamental domains of healthy living, and teaches how to take back control over your own wellness and achieve optimal health. You can learn more about the 7 Essentials book below.
Uncovering the Truth Behind Childhood Illness
Dr. Jim will dive deep into the current reality that is the "4A Epidemic" of Autism, ADHD, Asthma, and Allergies and what's causing their dramatic rise.
You'll learn the "ingredients" that are causing these pediatric disorders. More importantly, you'll learn of one ingredient that is the "catalyst" for all the challenges some kids face.Action Steps: The awareness and answers you'll leave this presentation with won't impact your child's life if they're not paired with specific, easy-to-adopt, drug-free action steps.
Slay Your Giants! 3 Steps to Putting Fear Behind You for Good.
We are all on a journey. Sometimes feeling as though it is impossible to reach the destination. When those lost feelings show-up they can be paralyzing, inhibiting us from achieving our goals. Using the 3 simple steps, Dr. Jim Claussen offers a reproducible path to overcome any obstacle that maybe in front of you. The Shine Your Light book is available on Amazon as follow-up material.
If you group, association or event needs a different health topic, please contact us. Dr. Jim has many other topics that aren't listed here.

---
Bestselling Author
7 Essentials for Life: Simple Lifestyle Hacks for Optimal Health & Vitality
In the Amazon Best-Seller Seven Essentials for Life Dr. Jim offers a straightforward approach to achieving your best health without over reliance on outside intervention. He encourages you to take back control of your wellness by addressing seven fundamental domains of healthy living: food, drink, exercise, rest, breathing, thinking, and allowing.
For each domain, he shares uncomplicated wisdom and simple practices to support your body, mind, and soul. Every path to health and wellness is unique and no matter where you are on your journey,
Dr. Claussen provides a new perspective that asks you return to the basics. Health and wellness can be simple, affordable, and achievable if you start with the fundamentals of nourishing your body, mind & soul.
---
"Your symptoms are a way for the body, mind and spirit to communicate what it needs. My gift is decoding these messages."Dr. Jim Claussen
Dr. Jim was featured in the October issue of Health Hero Magazine.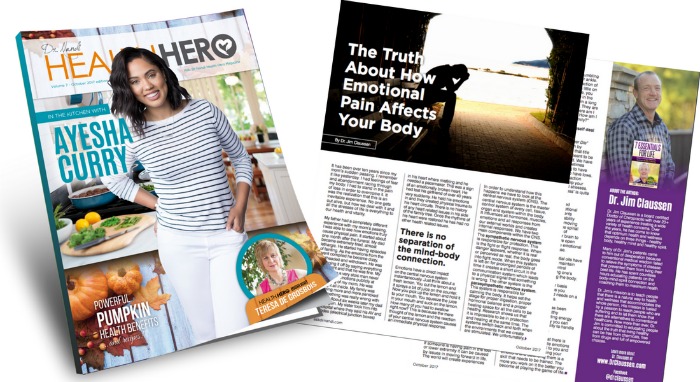 Contact us today to learn more.
---
Dr. Jim Claussen, Author and Speaker